22 mars 2012
Pascal Mohlmann
Over the past several years Pascal Mohlmann has been speed painting friends and colleagues in Zurich for his Gallery of Idiots. The sessions last no longer than 30-60 minutes while Pascal works as quickly as possible on each portrait. The rest of his work is incredible albeit NSFW.
Gallery of Idiots,
Homa Nasab – You studied at the Hogeschool voor de Kunsten in Utrecht. How would you describe your training there… and the influences (positive or negative – technical or aesthetic) that it bore on you as an artist?
P.M. :Rather poorly actually. I've been a student there for six years and I've hardly learned anything there. It's been a good disciple-training though, just for me, to learn that painting is working. That one has to be ready, whenever divine inspiration (or whatever one might hope for) suddenly strikes.
HN – When, & on what basis, did you decide to become a figurative painter?
PM – Halfway through art-school I became frustrated with all the elite-coated nonsense; I wanted to give it all up. Then, however, I decided to paint at least one "real" painting, before surrender. Which, to me, meant: figurative, old-masterly technique rather than a concept dictating the form. Preferably a portrait. That first painting came out horrible (although at that time I was extremely proud of the result!), but I knew after a few days already, I had found my true love.
HN – Do you consider yourself an heir to the Dutch artistic tradition of figurative and portraiture painting…?
PM – No. I don't really care for Dutch paintings. Apart from Batholomeus Van der Helst and Frans Hals. But even them not as much as I admire Flemish Masters such as Rubens and, particularly, Anthony Van Dijck (!!!!!), or Spanish (Velazquez!!!, El Greco!!, Ribera!!), French (David!!!, Manet!!!) and Italian (Caravaggio!!, Titian!!, Veronese!!).
HN – I am intrigued by your Gallery of Idiots – the portraits remind me of the 18th century Viennese sculptor Franz Xavier Messerschmidt's Character Heads. Are you familiar with his work?
PM – Funny enough, I just learned about Messerschmidt about a week ago. Love it!! My Gallery of Idiots wasn't planned to be a gallery. It's been a measure for me to loosen up and paint fast. I figured: if someone has to sit for me, making a stupid face, it's bound to hurt after a few minutes. Since I'm no sadist, this automatically pushes me to paint really really fast in order to keep the muscle-aches down and thus not care for precision, in which I used to lose myself in previous work (and which, more often than not, killed the soul of the painting). Of course, after a while it officially took on the form of a series…
HN – Who are some of your favourite artists – both contemporary & historical?
PM – Apart from the ones listed above, I admire/love: Schiele, Klimt too (the poor guy can't help his paintings are being used for cheesy calenders every year again), Hodler, Lovis Corinth, Wilhelm Leibl, Delacroix, Lucien Freud, Tai-Shan Schierenberg, Gil Elvgren, Matsui Fuyoko, Sargent, Reynolds, Reaburn, Norman Rockwell, Neo Rauch.
Though, as I am thinking about this…, I am sadly (re)discovering my dislike of art in the modern sense. Not only could I hardly come up with a single contemporary artist that I respect or even like…
HN – What inspires you to paint? And, where do you (actively) seek inspiration – for example, is there a favourite gallery or museum that you visit…?
PM – Things around me. Everyday objects (which tend to get more beautiful the longer I look at them), women, music (from Wagner and Dvorak to Slayer and Snoop Dogg), the neighbourhood in Zurich where I live and work. Yes I have a few favourite museums: Louvre, Musee d'Orsay, Prado, National Gallery. Always the old guys! Although… the Kunsthaus in Zürich is quite nice too.
HN – Your work has a narrative quality – and, I am not referring to the traditional definition of narrative as in a story with a beginning, a middle and an ending…

PM – Hmmm… no. I don't see my work that way. I actually find it brutally difficult to contemplate on any message that my paintings might express. The narrative quality you are talking about, for example…
HN – Do you receive / accept commissions – portraits or other projects?
PM – From time to time I do accept commissions. Whenever I get the feeling (at first) and guarantee (shortly after), that I can execute a commissioned painting (portraits, almost without exception) exactly how I like, without the slightest interference.
HN – Many of your paintings are highly erotic, yet, interestingly you don't seem to have a single fetish…
PM – But I do have particular fetishes! Still I don't regard my paintings to be erotic. There's nudity every now and again…
HN – How did you end up living in Zürich?
PM – My wife is from Basel – I met her there at a party, about nine years ago. After a couple of years living in that small, sort-of provincial town, we decided to move to Zürich. Zürich is small too, but there's so much going on… I really love it here!
HN – What is your next (big) project?
PM – There's a couple of portraits waiting for me, which I look forward to very much. Apart from that: I'm not quite sure yet… Some things are developing. I can already sense it somehow, but it hasn't take shape yet. I'm quite curious myself!!
Das Wallholz (2007) 60x60 - oil on canvas
Nicolas Uribe
"I was born in Madison, WI, but returned to Colombia when I was almost a year old. I lived all my life in Bogotá and after finishing High School I went to study Illustration in SVA New York. After graduating I worked at Evergreene Painting Studios, a mural painting studio, and at The Studio, an illustration studio where I did animatics, storyboards, print jobs, together with some illustration jobs (paperbacks, jackets, etc). After two years I decided to go back home to Colombia and paint full time. What was a hard decision at first, turned into the best career move. I have been able to paint what I love, and be surrounded by friends and family. I recently got married and live happily with my wife Claudia in Bogotá."
One of the things I'm horrible at, which is probably the one thing that has become a nuisance when I hope to be represented by a gallery, is that my work is visually inconsistent. I rarely envision what my paintings should look like when they're finished... I try not to anticipate and trick myself into thinking that I prematurely know what the painting needs... I just try to be alert while I paint, and I hope that I'm willing to make the necessary changes, whatever they may be. This, one may say, is probably true for every painter out there, but what happens in my case is that I end up sacrificing the "unity" if you will, of my work. One painting may be painted in one manner while another, which may very well be painted at the same time, is treated completely differently.

This of course is something that galleries detest. Well, it's something they don't particularly associate with figurative painters at least. It shows (to them) that I'm not really worried about creating a recognizable image, an image that may be associated with my name. And I kind of have to admit they're right. While I'm painting, the last thing on my mind is having to subject what I have to say to what I've said previously.

The other day I was reading a book edited by David Evans, Appropriation, a concept I'm very much drawn towards. I felt somewhat relieved when I read a Richard Prince interview with Peter Halley, where Halley was asking Prince why some of his rephotographing of images seemed to have a different approach. Prince's response really hit close to home.

Halley You don´t feel like you're assigning each work, as well as yourself, a role?

Prince
It's not that worked out. It's more like I'm conducting an affair or relationship. Each set of pictures has different considerations. In order to produce the effect of what the original picture imagines, you have to play the picture, you can't play yourself.


I guess all of this is a preface to put in context the changes that this painting endured. One of my biggest fears is to find myself painting just to finish a painting. And when I'm referring to finishing something I'm alluding to a technical aspect, a stylistic choice. There were things in this particular image that while I thought were well painted (at least as well as I can paint them), they just felt bland. Like I was in auto-pilot. And I absolutely hate that feeling. If a painter is detached from what he or she is painting, the viewer is going to recognize that immediately.


So I painted, and repainted, and while it looks overworked, it's not a bad overworked. I'm able to exhale and feel comfortable when I'm next to the painting. And there's nothing quite like the feeling of being honestly content with something... when I don't like something I simply can't function properly.


So fuck style. I'll do whatever needs to be done to satisfy the needs the image requires.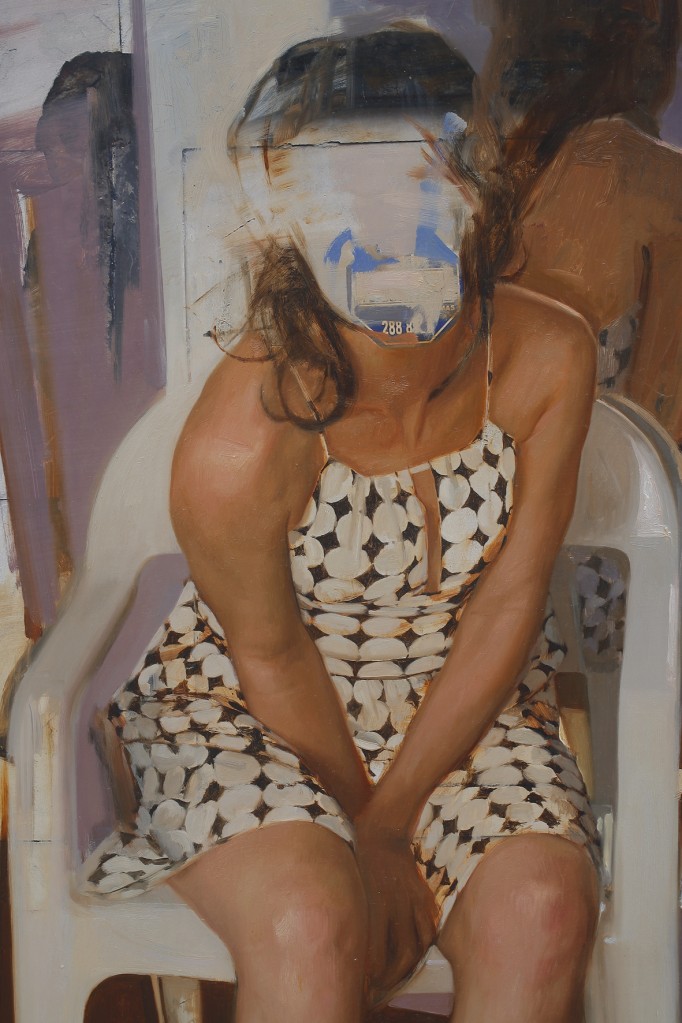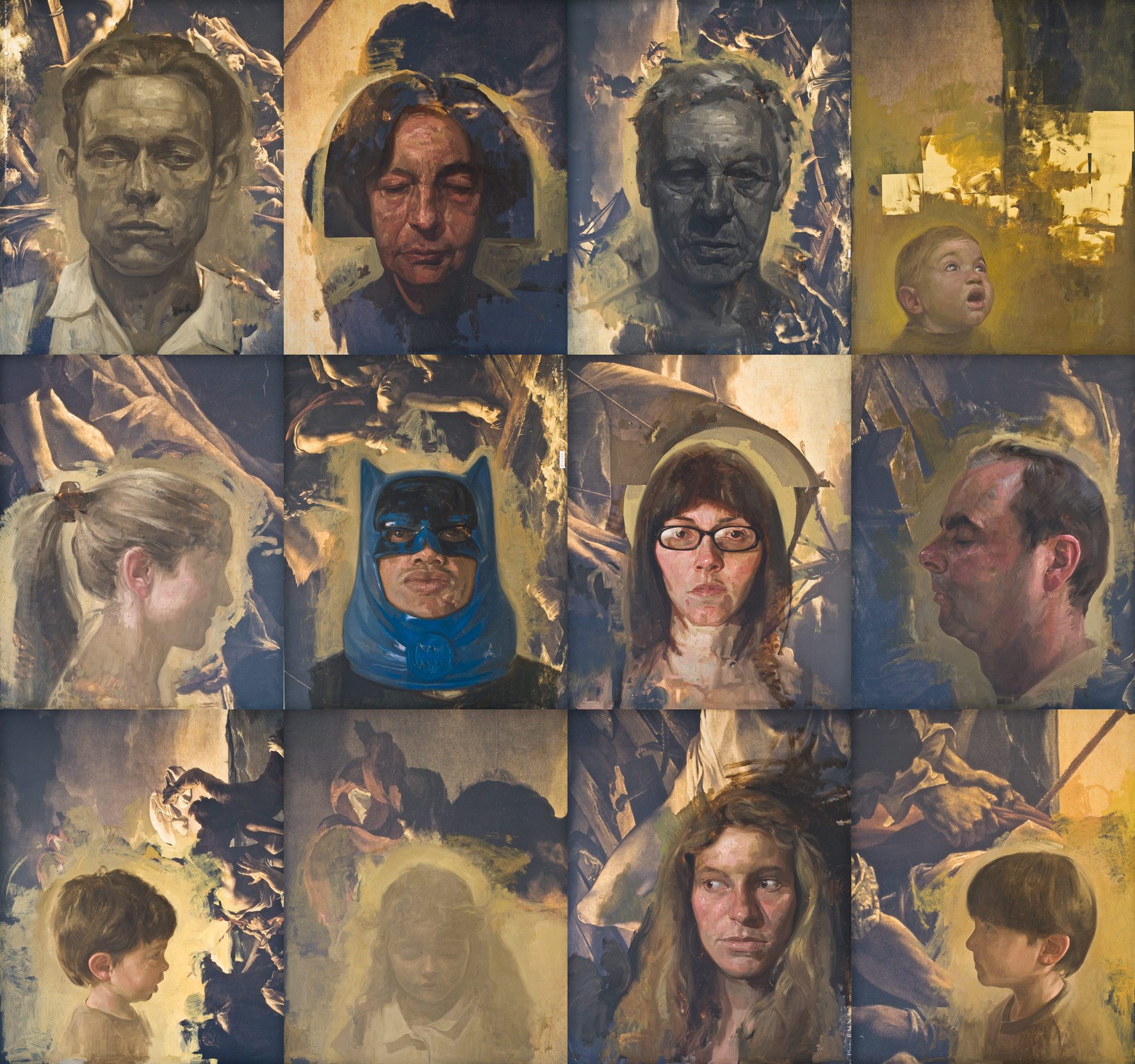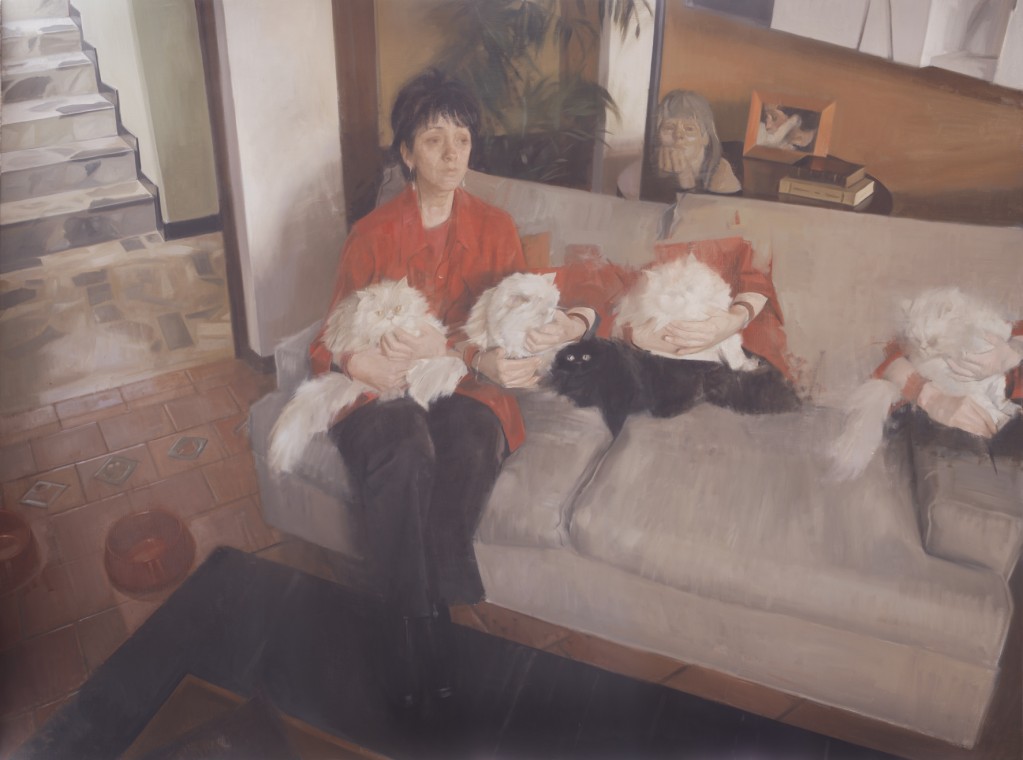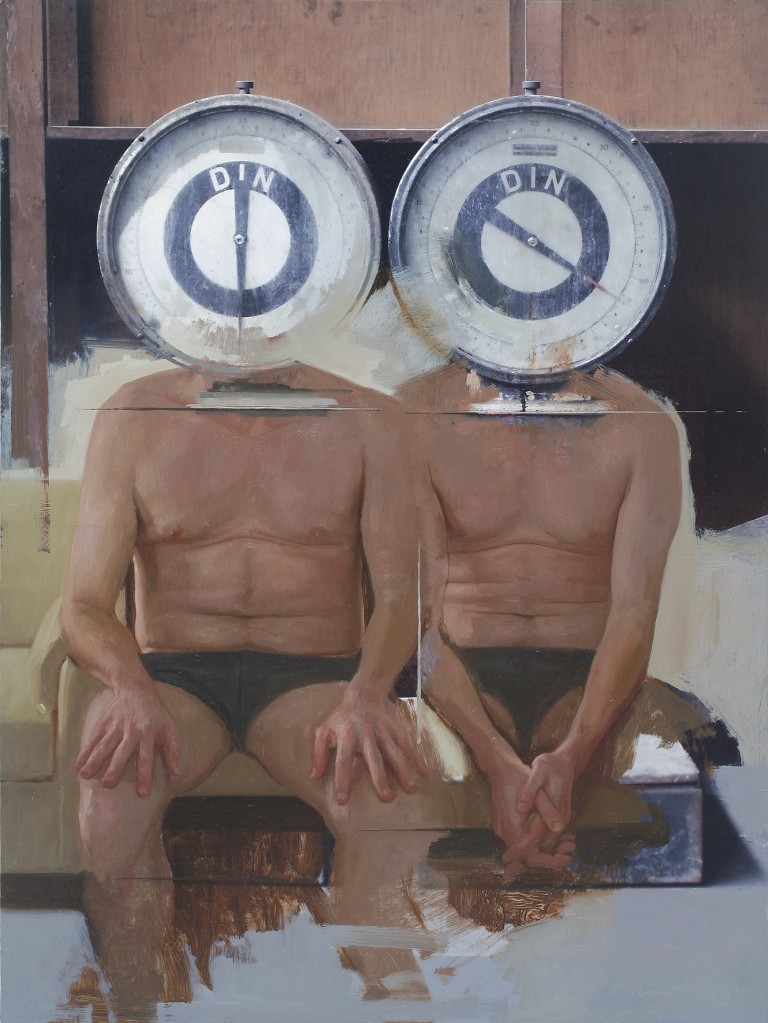 I was born in cozy Madison, WI, but ever since that day I have not set foot on Wisconsin again. In all honesty, I haven't really been actively avoiding this generous land of cheese and beer. Given the very attractive winters that this icebox of a state has to offer, I was happy that my parents decided to return to Colombia before my first birthday. I spent my first 17 years in Bogotá and after finishing High School I went to New York to study Illustration in SVA. After graduating I worked at Evergreene Painting Studios, a mural painting studio, and at The Studio, an illustration studio where I did animatics, storyboards, print jobs, together with some illustration jobs (paperbacks, jackets, etc). After two years of constant and diligently supervised drawing, I decided to go back home to Colombia and be free to paint full time. What was a hard decision at first, turned into the best career move. I have been able to paint what I love, and be surrounded by friends and family. Today, I am happily married and live with my beautiful wife Claudia in Bogotá who just gave birth to our first baby, Samuel. He quickly became the reason I work.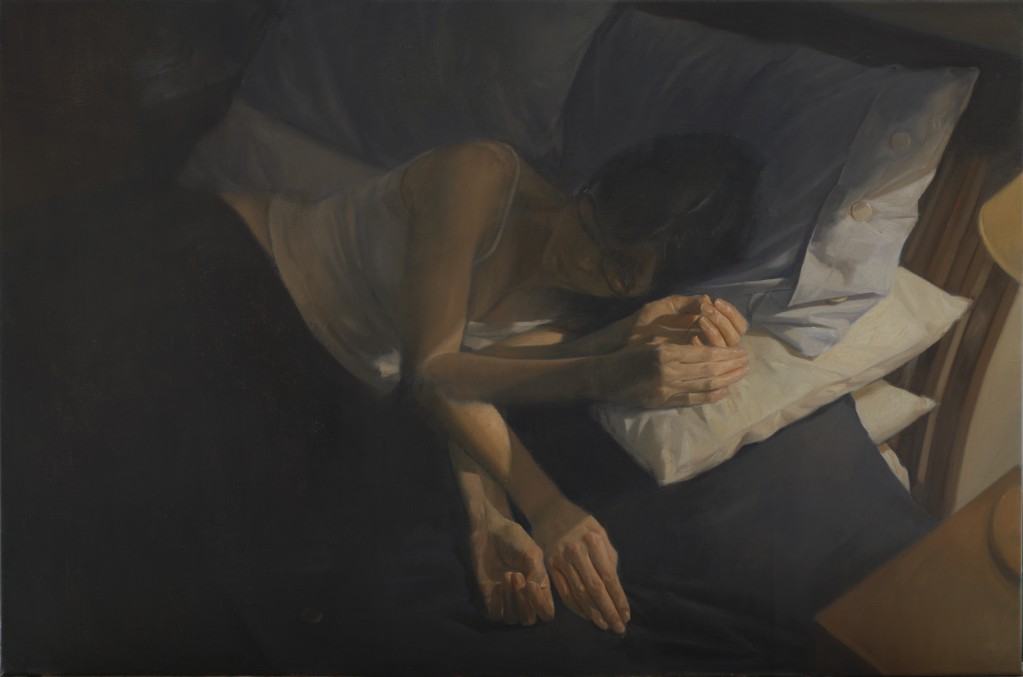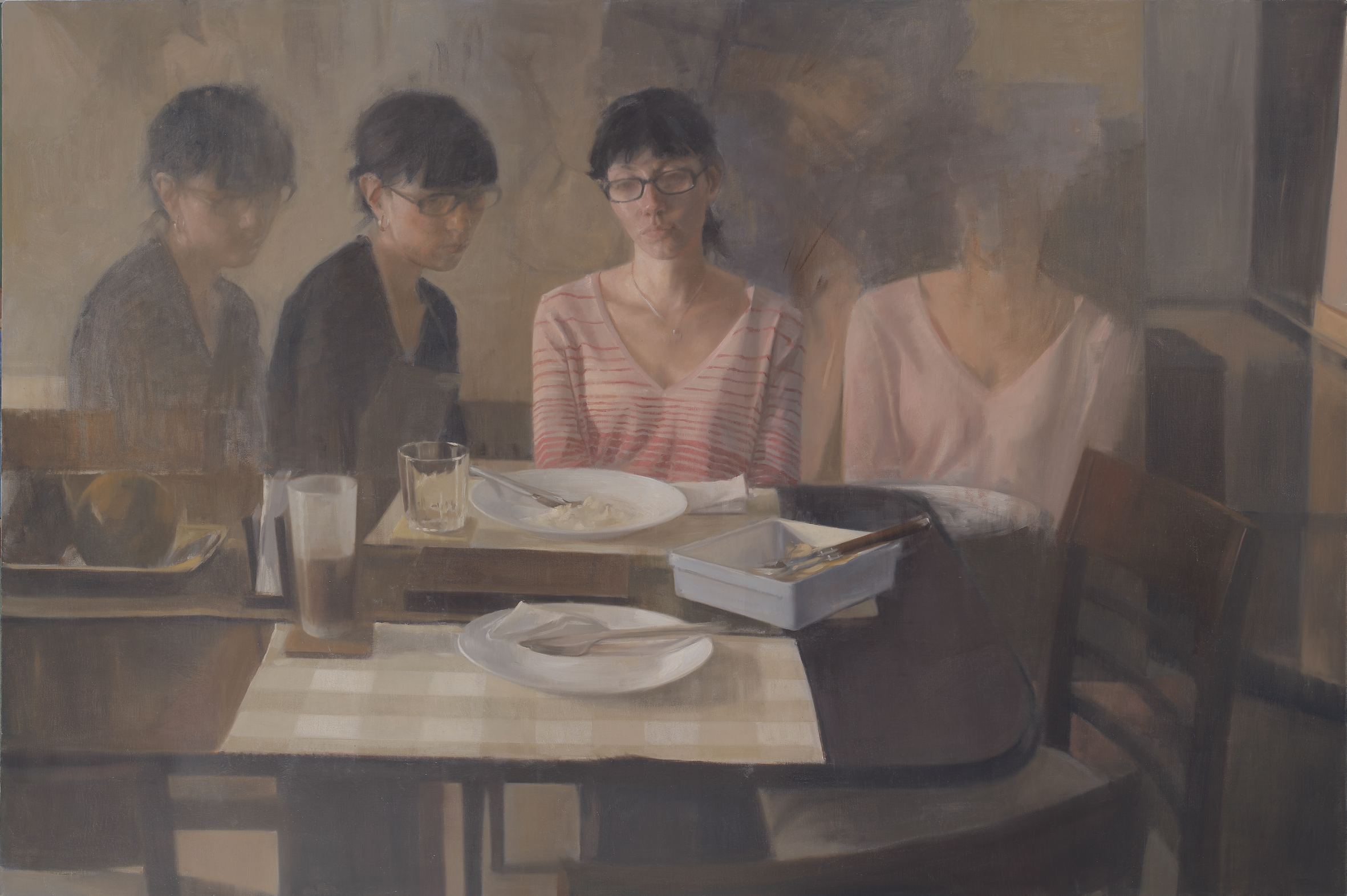 uribearts.com
uribeartnews.blogspot.fr